Jack Grealish is happy for the Paul Gascoigne comparisons to keep coming after he dazzled on his first England start on Thursday night.
The Aston Villa midfielder was the standout performer for England in their 3-0 win over Wales at Wembley, grabbing an assist and looking the most creative player on the pitch.
Rashford awarded MBE
Calvert-Lewin, Coady and Ings sink Wales
Grealish's style of play and the way he holds off robust challenges has brought comparisons between him and a prime Gascoigne and the 25-year-old ranks him as his favourite footballer.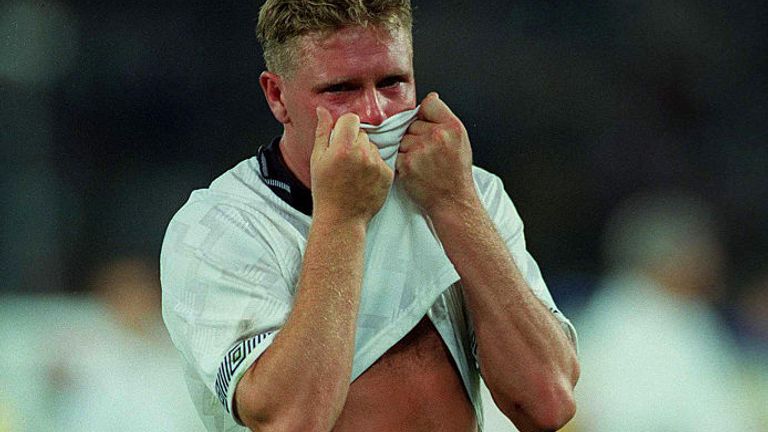 "I know about Gazza," he said. "I don't really see myself as him but I would love to be like him, the way that he played football.
"He played with such… I don't know what the right word is – but he played football with such joy. I think everyone who watched him could see that. That is what I want to do.
Trending
"One of the biggest compliments for people to say to you is that you make them happy watching football.
"My old coaches have said that to me. I have had a nice message from one of my old coaches already. For them, when they were coaching me at nine and 10, to see me starting for England was massive for them.
"It is massive for me and my family but I am proud for my old coaches.
"I would love to get compared to Gazza. I think he is an absolute icon. Him, along with Wayne Rooney, was probably one of the greatest England players over the last 30 years.
"There have been a load but if they were the top two, Gazza would be my first."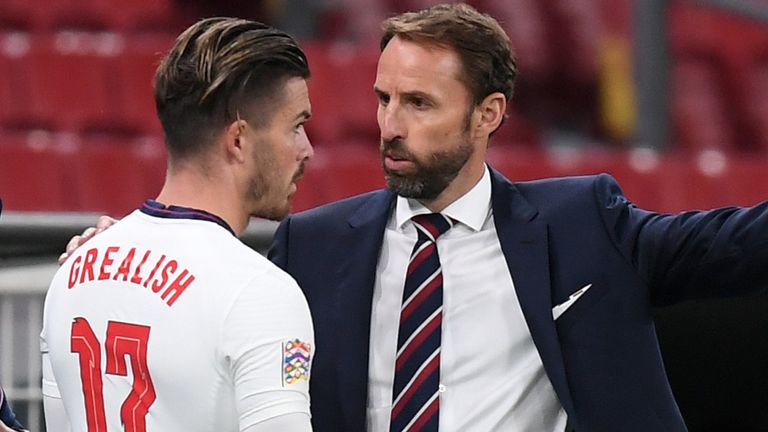 Grealish has had to wait a long time to get his England chance but on the evidence shown against Wales he will be around the squad for some time.
It has not been a smooth journey for Grealish, though, who was sent home from an England boys camp after collapsing and then went on to play for the Republic of Ireland at youth level.
But having finally made it to Gareth Southgate's first team, he is not about to let it slip.



England
Belgium

"I can't remember too much of it, I don't know what went on," he said of the incident as a teenager. "I was just a young lad, going to meet up with all the best players from England, around the country, and it was a big difference from what I was used to.
"When I got there, I woke up in the middle of the night, I went to go to the toilet and then my room-mate, who was Diego Poyet, Gus Poyet's son, he heard a bang and then I just woke up in the bathroom.
"I had obviously collapsed. I didn't want to go home the following day, but England said they thought it was best that I did.
"From then on, I went to play for Ireland through the youth levels and I played for them because of how much I enjoyed it, but as I got older I realised I am English, my family is English and in the future that's what I want to do.
"I want to play for England and I'm just so grateful and thankful to the manager for making it happen.
"And I want to be in the squad now for the next, however long – five, six years – and I want to have a long England career and get many caps."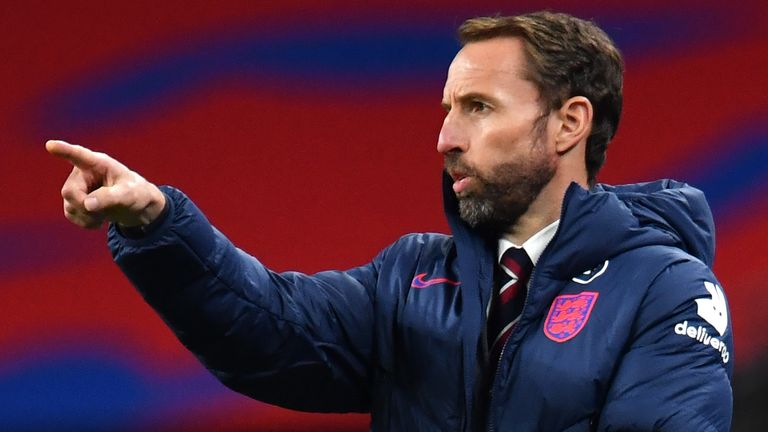 England-Wales player ratings: Grealish shines
Southgate's selection dilemmas vs Belgium
Southgate described the Villa man as a "matador" with the ball but is worried about the kickings he takes from opposition defenders.
"Well, you know he is going to do it because he does it for his club and I have not seen him lose the ball too often in those sorts of situations," Southgate said.
"He's a matador in those situations, isn't he? The only thing that worries me occasionally is that when he does hang onto the ball he gets clobbered and you don't want him to pick up injuries as the game is wearing on.
"I know he is the most fouled player in the league and he draws those fouls in but I was a bit worried he was going to get kicked and in a bit of trouble.
"No, in those deeper areas he is confident enough to play and you are not thinking he's the type of player who is going to lose the ball in that situation."
"An "x-factor" player with rolled-down socks, children's shin pads and a broad Brummie accent"
Sky Sports News reporter Rob Dorsett analyses whether this is a breakthrough moment on the international stage for the Aston Villa captain.
Aston Villa fans have long berated their former-favourite, Gareth Southgate, for overlooking the club's current darling. But at Wembley, against Wales, Jack Grealish was finally given his first England start. And he flourished.
For the past 18 months, it's been clear that the England manager doesn't think Grealish quite fits into the way he wants his team to play. The pace and direct running of Sterling, Rashford and Sancho, getting in-behind an opponent's defence, is much more in-keeping with Southgate's game plan.
Grealish is different to that. An enigma. An "x-factor" player with rolled-down socks, children's shin pads and a broad Brummie accent – a unique, individual player more akin to the unpredictable flair of Paul Gascoigne, with whom Southgate had such a productive time with England as a player in the late 1990s.
And his value was there for all to see at Wembley on Thursday night.
It was Grealish's guile that handed Dominic Calvert-Lewin his first international goal on a plate.
It was Grealish's trickery that won the free-kick from which Conor Coady scored his first international goal.
And in a drab first half hour, only when Grealish was on the ball did it look like England might create something.
Most pundits had him as their man of the match by a mile. Southgate said he was pleased for him, but also had words of caution. He couldn't quite bring himself to heap too much praise on Villa's captain.
Compare what he said to me after the game at the side of the Wembley pitch about Dominic Calvert-Lewin, with what he said about Grealish – both of whom made their first England starts.
On Calvert-Lewin:
"His all-round game was excellent. His presence, his hold-up play, his pressing. I think he won every header that was played up to him. And of course the goal for every centre forward is what makes your night."
On Grealish:
"It was a lovely cross for the goal. He has a creative brain. I think sometimes he can be higher up the pitch doing that work, because that's where you want him. That's where he's so dangerous.
"I keep stressing to him that they're the areas of the game where he can make the difference, and he did that tonight. I'm very pleased for him."
Pleased "for" him. Not pleased "with" him. Semantics? Maybe.
But it's clear that Southgate thinks Grealish isn't the finished article, that he still has areas of his game to improve upon.
By contrast, this is what the former England manager Steve McClaren told Sky Sports News on Friday:
"England need to find some way to get him (Grealish) into the team. He's what England have been missing. It's difficult to build a team around him at international level, but once he started roaming (against Wales) he caused so many problems."
Back to the game. Again in evidence at Wembley were a litany of fouls against Grealish. He was the most fouled player in the Premier League last season, remember.
His critics say he goes down too easily, or he is fouled so often because he doesn't release the pass quickly enough. But in the arena of international football – even more so than in the Premier League – free-kicks in and around the opponent's penalty area can be game-changing.
As we saw against Wales, with Kieran Trippier's brilliant free-kick (won by Grealish) that found Conor Coady at the back post, and all but killed the game as a contest.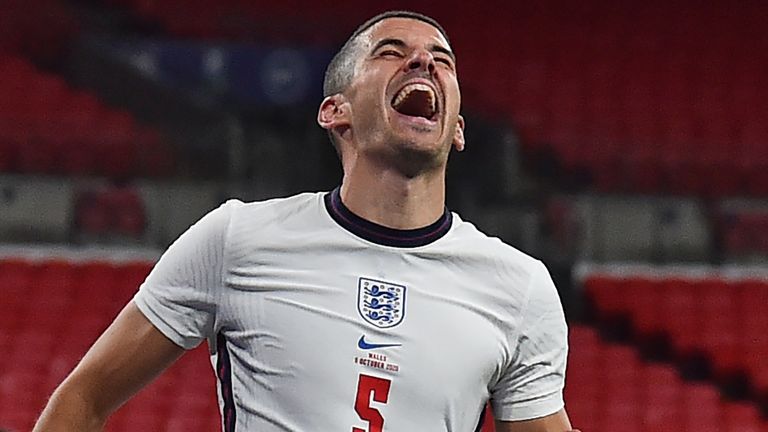 While Villa's fans have been noisy on social media, berating Southgate and baying for Grealish's inclusion, in the corridors and offices of Villa Park there is bemusement, about what more the club's captain can do to become an England regular.
Let's be honest – against Wales, Grealish shone while acting as puppet-master for England's second string. Southgate was keeping his powder dry and his big guns ready-loaded, for Sunday's Nations League battle-royale with Belgium.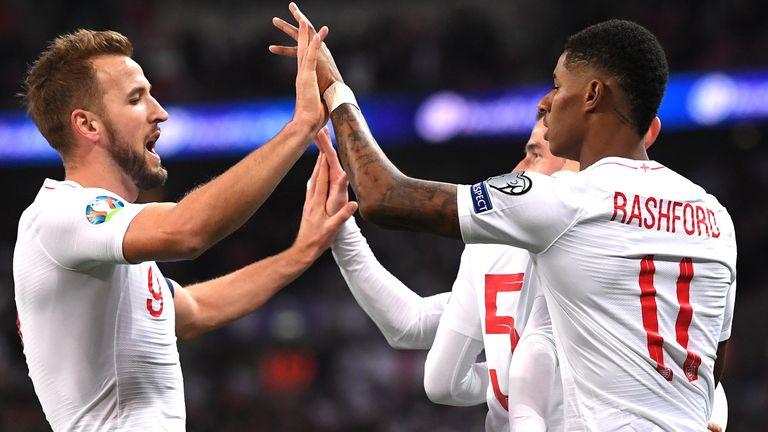 Harry Kane and Marcus Rashford – both rested against Wales – will certainly start on Sunday.
But with Sterling absent through injury, and Sancho lacking in both match fitness and his manager's favour, Grealish could get the nod for a starting berth on the left, against the team ranked by FIFA as number one in the world.
And if he puts in a similar performance to the one on Thursday night, against the world's best opposition, it will become more and more difficult for England's manager to justify leaving Jack Grealish out of the starting XI in the future.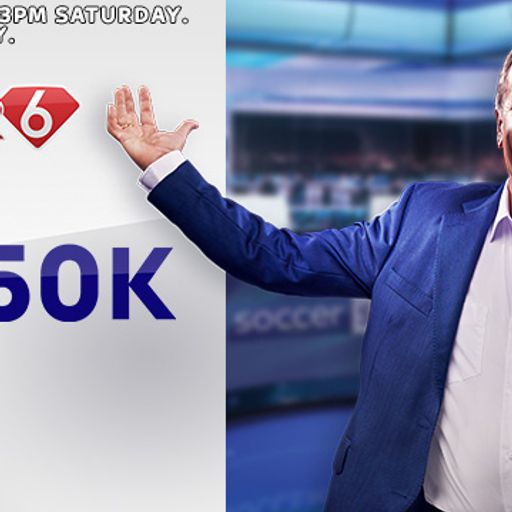 International Break? Not For Super 6!
During the brief international break, there is still £250,000 up for grabs with Super 6. Play for free, entries by 3pm Saturday.
Source: Read Full Article