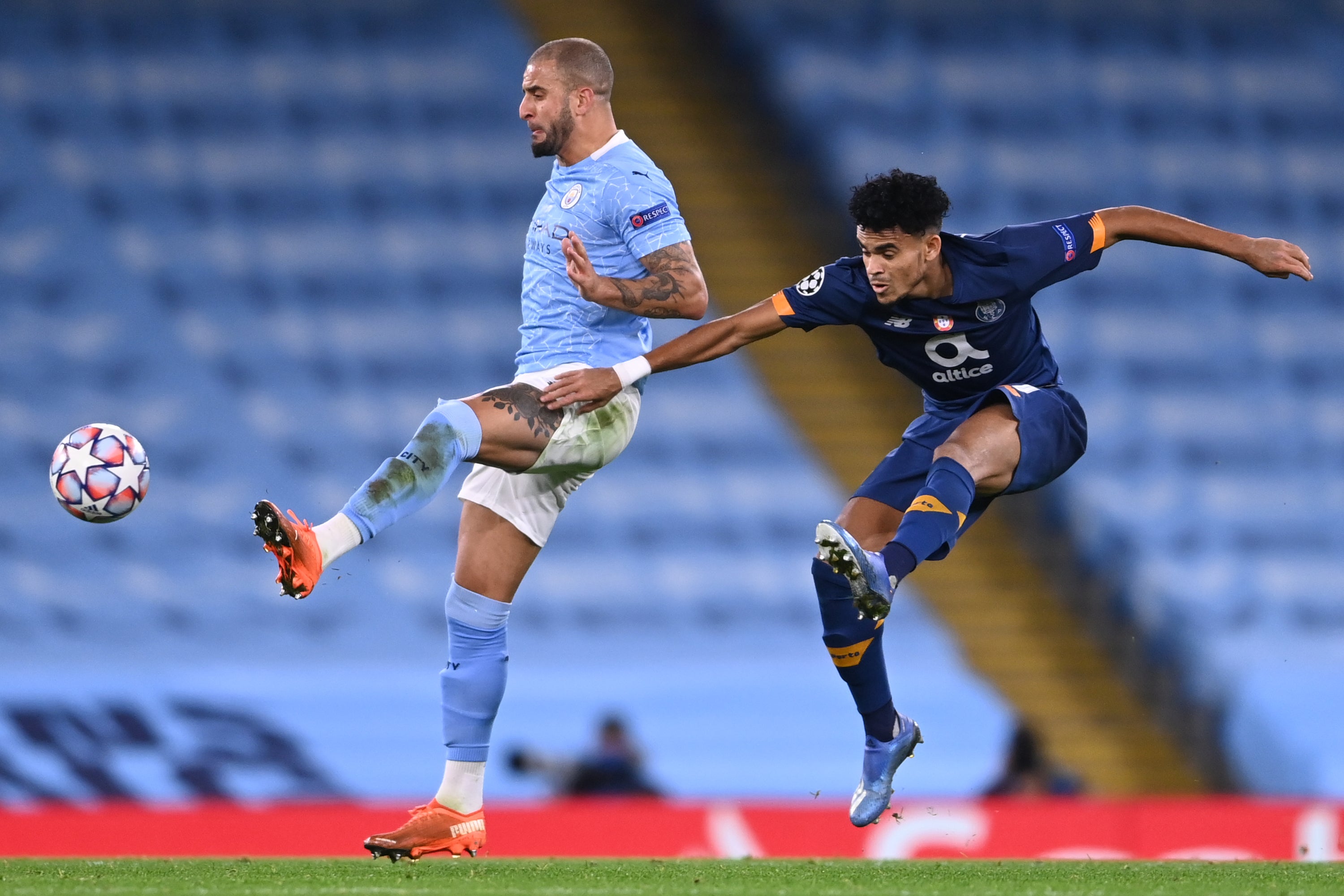 Composure was needed. Porto were threatening and Walker was forced to clear off his own goal-line when Marega caught Cancelo napping and broke in behind, minutes before the interval. City, by contrast, were creating little. Gundogan's sweet volley once both sides re-emerged forced a save out of Marchesin but was only City's fourth attempt on goal.
Without the injured Kevin De Bruyne and the departed David Silva, Guardiola's side were struggling to create and needed a bit of luck. It came in the form of a foul by Fabio Vieira, though Treimanis had once again made a questionable call. The Porto midfielder took the ball but also caught Gundogan, who made sure to take full advantage.
There was something De Bruyne or Silva-esque about the free-kick that followed, expertly bent out of Marchesin's reach and into the top left-hand corner. This time, there were no protests from Porto, who instead trudged back to the centre circle which their heads hung low, in sudden realisation that the contest was slipping away from them.
Guardiola was waiting to introduce Torres and Phil Foden as he watched Gundogan's free-kick fly in. He persisted with the substitution and it brought him a third goal when the pair combined with a neat one-two down the left flank. Torres then cut inside to enter the penalty area and curl past Marchesin.
There was still time for a worrying injury to Fernandinho, who left the pitch shortly after coming on. Fortunately, by that point, the battle had already been won.
Source: Read Full Article